We recognize that all of our young patients are unique and deserve to receive dental care that reflects their individual needs. Our experienced and talented dental team is committed to working with you and your child to create a comfortable, stress-free, and rewarding dental experience every time you visit our practice.
We are pleased to welcome you and your family, and we look forward to working with you.
Kim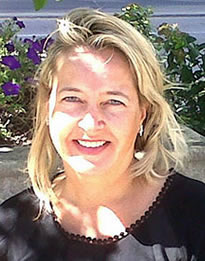 Dental Hygienist
I help maintain my patients' healthy smiles in a fun, comfortable, and educational environment. I take a gentle approach to making the kids feel welcome and relaxed and truly enjoy watching them grow up. I have been working with Dr. K and the rest of our amazing team for more than six years. We all want to make the kids feel safe at the dentist.
My husband's name is Mike, and we have two daughters, Ally and Brook, along with two Shih-Tzus, Willy and Remy. I love to read, shop, go to the movies, and travel. People who know me are surprised to find that I am also a fan of free-style/hip-hop music.
Mary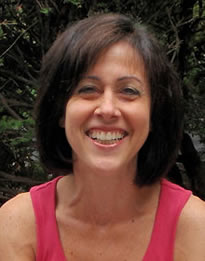 Dental Assistant
I am one of Dr. Korson's chairside assistants, and my biggest responsibility for the eight years I have been here is working as a team to allow the kids to ease through their visits. I really am proud of the fact that I am part of this wonderful team working together to achieve the same goal. We value the importance of the relationships we've built with the children and their parents. I am so happy to be in an office that values these relationships.
My family is very special to me. My husband, Ben, and I have three children. Our son is in the Navy and spends much of his time underwater in a sub. Our second is attending FIT and is majoring in marketing. Our youngest just graduated high school and is going to Rutgers in the fall.
Rochelle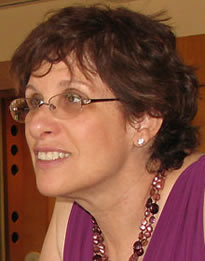 Office Coordinator
I not only work at the front desk but also help coordinate the staff and scheduling. Since I am married to Dr. Korson, I am happy to step in whenever I am needed. Originally trained as an art teacher, I have been able to put my skills in art and my love of children to good use in the office. Steve and I have worked for many years together, and I have a keen understanding of the dynamics of the practice. This is a family, and no one understands this better than I.
Coincidentally, I have the same kids and dogs as Dr. Korson. I love spending time with the family but while Steve is playing golf or watching the Yankees, I am out with friends or doing my artwork. I am proud of the logos I have created for the practice and my contribution to the design of the office.
Yaisy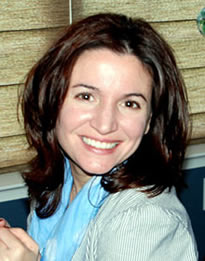 Dental Assistant
I am a chairside assistant but I also help at the desk, sterilize instruments, take X-rays, answer the phone, and basically function as Dr. Korson's "Girl Friday." I have worked for Dr. Korson for more than ten years, but I now work only part-time so I can take care of my two children. Working here is all about the kids, getting to know them and making their dental experiences as positive as possible. They make me laugh and the time goes by so quickly. Our office is fun, friendly, and best of all, full of magic!
I have been married to my husband, Shawn for a bit over ten years, and we have two children who love hanging out in the office. Brody, our German Short Haired Pointer, is the newest addition to my family. I am originally from Cuba and am bilingual in English and Spanish.
Joan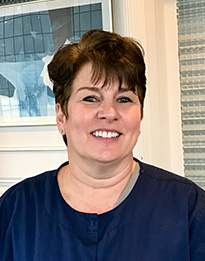 Dental Hygienist
I began my dental career as a CDA in 1984 and continued my education in dental hygiene in 1990. I enjoy interacting with patients and learning about their families, schools, hobbies, and activities. I also love the challenge of making each patient feel comfortable and happy during their dental visit. My biggest reward is seeing a big smile at the end of every appointment. I work very hard to connect with all patients, whether it is their very first dental visit or they have been with us for years. I have a soft spot for our special needs patients, as I know first-hand that a trip to the dentist can be a very stressful and challenging experience.
My husband John and I have three grown children and one dog, a cockapoo named Roxy. Both my husband and I come from large families—I have 34 nieces and nephews—so being around kids is something that comes very naturally to me. I also have a brother with Down syndrome with whom I had a very special relationship. I spent many years as a volunteer with Special Olympics and ARC of Camden County.
Lauren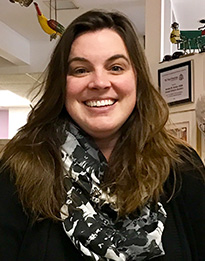 Ambassador of Awesomeness and Fun
I use my cheery and bright disposition to make scheduling appointments and billing questions a breeze! While I don't have any formal education in dentistry, I am a licensed social worker with a specialty in children and families with autism and other developmental disabilities. I genuinely love coming to work every day and being around our wonderful patients and their families.
My husband Chris and I have two kids, Alex and Ryan, and two doodle dogs, Max and Logan. I love summer and going to be the beach, and I'm a Disney guru! In our community, I'm president of my school district's Special Education Parent Association and a board member of CHS Friends of the Performing Arts.